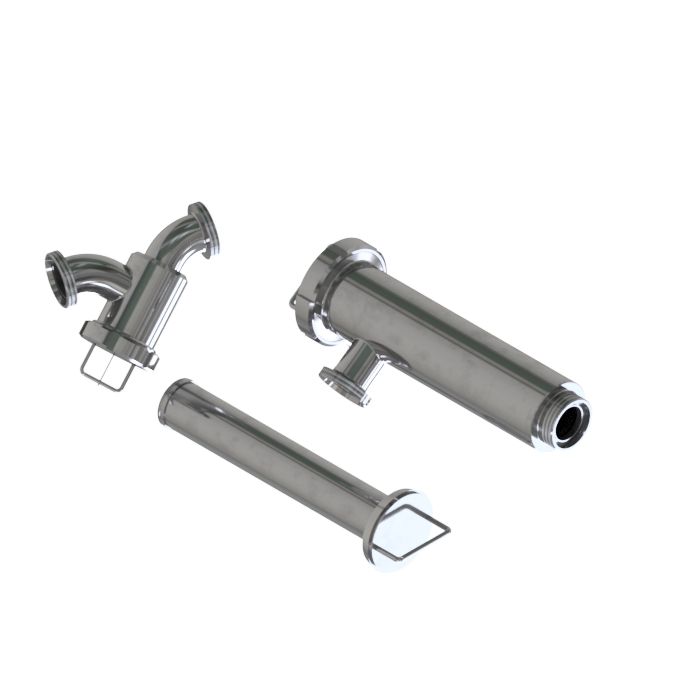 M&S Angular filter
M&S-angular filters are used for the filtration of pumpable media in a pipeline. Unwanted components are filtered out so that downstream components are protected. Basically, they consist of a cylindrical housing with a cylindrical strainer insert made of perforated plate, gauze or slotted tube.
The open areas of the screen inserts are dimensioned in such a way that the pressure loss is as low as possible. The design of the angular housing favours easy removal and cleaning of the strainer insert without having to dismantle the actual pipeline.
Usage:
Retention and removal of unwanted components by size in pumpable media.
Protection against foreign particles in sensitive system parts, such as pumps, apparatus and valves.
Ensuring the desired product quality.