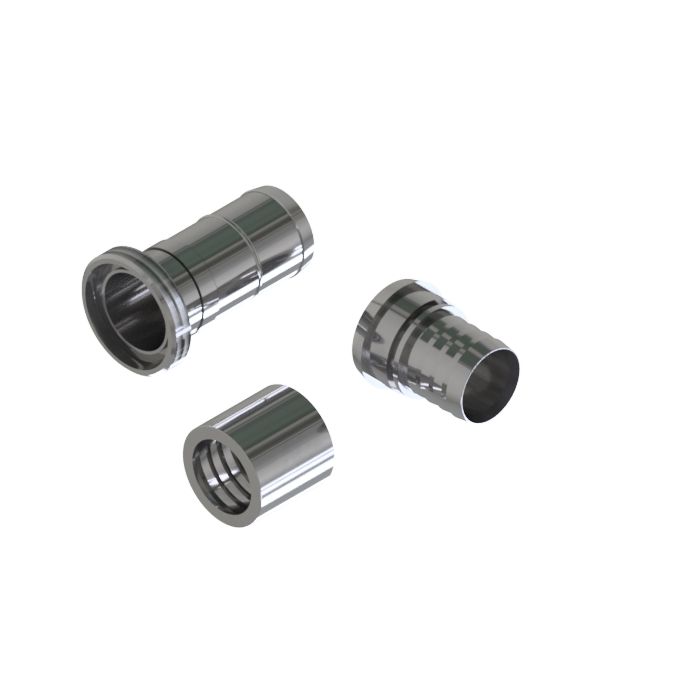 Hose connections
M&S hose connections are used for the transition from pipes to flexible hose lines. They are equipped with a variable process connection consisting of a pipe connection from the M&S range and a hose nozzle for integrating the hose.
Depending on the operational requirements, the operating conditions and the hygienic demand, a suitable and appropriate design of the hose connection must be selected.
Usage:
For transition from rigid pipelines to flexible hose lines.
As connection of hoses to tank trucks or mobile pumps.

To compensate vibrations and decouple rigid connections, e.g. for apparatus and containers on load cells.