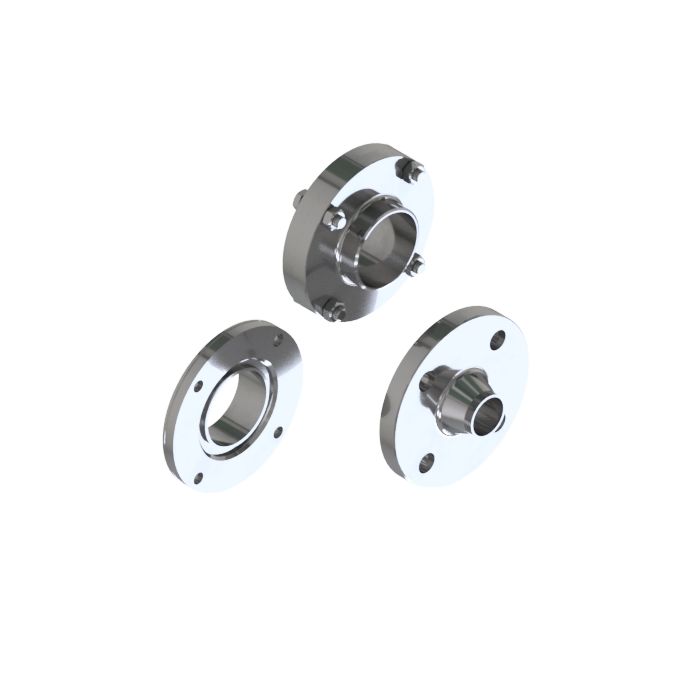 Flange connections
M&S flange connections are used for the detachable connection of pipelines as well as for the connection of machines, apparatus and containers. Due to their design, they are well suited for steam and pressure lines as well as for connections that are exposed to vibration.
Depending on the operational requirements, the operating conditions and the hygienic demand, a suitable and appropriate flange connection must be selected. They are manufactured in accordance with the applicable standards and are always made of forged primary material at M&S.
Usage:
As a detachable connection in pipelines and for connecting machines, apparatus and containers, especially in steam and pressure systems.
For easier disassembly of fittings, valves and other system parts that are integrated in rigid piping.
For connections or fittings that are subject to movement or vibration.