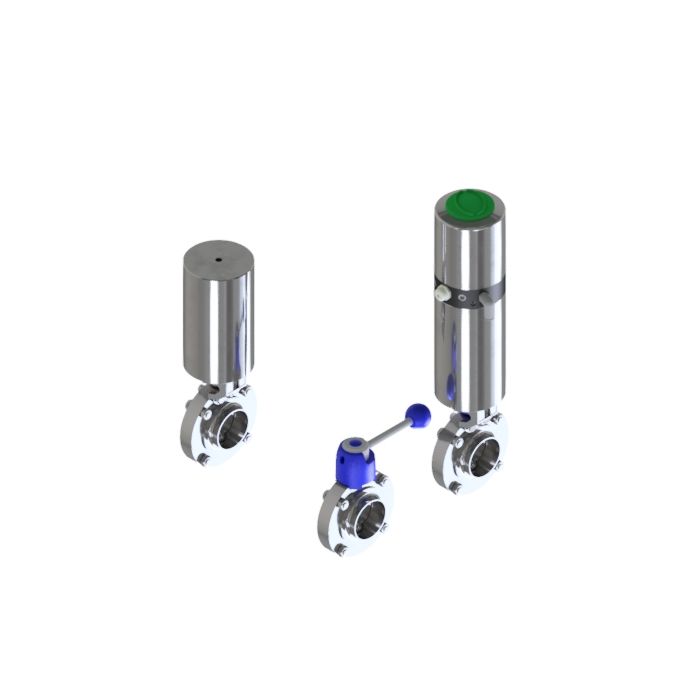 Butterfly valve SV04
M&S butterfly valves are shut off devices that are used in almost every production line in the foodstuff, beverages, cosmetic, chemical and pharmaceutical industries.
The butterfly valve type SV04 is a further development of the type Classic. It was optimized in terms of hygiene, design, and assembly friendliness. Gasket service life and vacuum tightness have also been significantly improved by the new gasket geometry.
The type SV04 represents state-of-the-art in M&S technology.

Usage:
To shut off liquid, viscous and in a limited way gaseous media in pipelines, instruments and containers.
Mainly in hygienic production lines or for cleaning processes as well as in energy supply.
Also to control the flow volume in connection with a positioner.
To deflect media flows by means of distributor combinations (T-SV).
Design as leakage butterfly valve for safe media separation (e.g. to separate product from cleaning media).