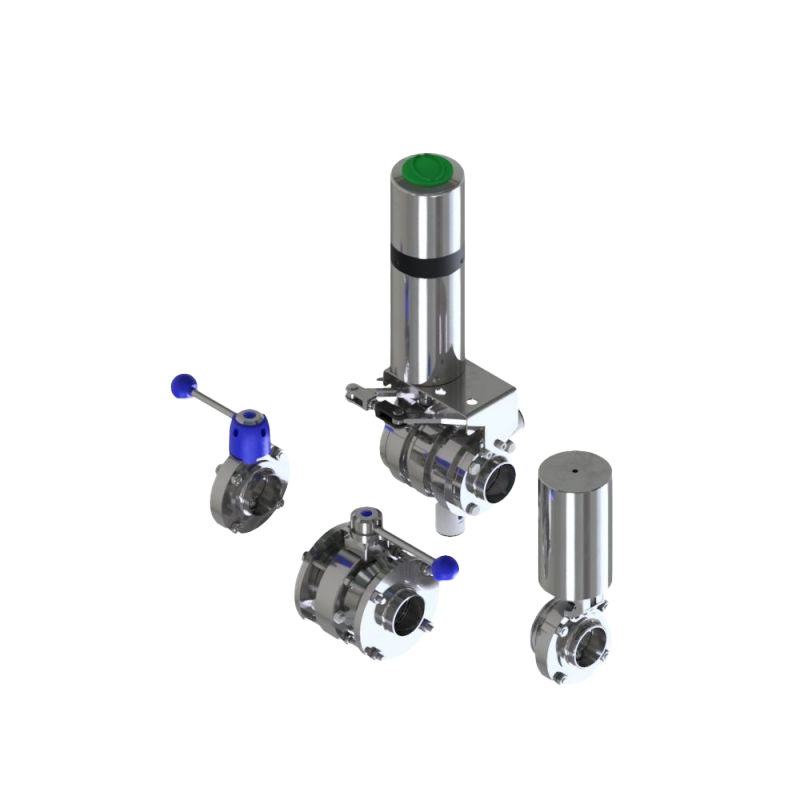 Butterfly and ball valves
butterfly valves
M&S butterfly valves are shut-off devices that are used in almost every production line in foodstuff, beverages, cosmetics, chemical and pharmaceutical industries.
They have a simple modular design consisting of two housing halves and a stainless steel rotary flap. An elastomer seal and two friction bearings complete the valve. The flap is opened or closed with a quarter turn (90 degrees) around its centre axis. The flap is operated manually with a hand control, pneumatic or electrically.
Due to their design, butterfly valves guarantee very good cleanability and are a costeffective and reliable alternative in relation to other shut-off devices.
M&S manufactures two different variants (type SV04 and Classic).
ball valves
M&S ball valves are used to shut off media flows. They have a full passage when open. Therefore, they are particularly suitable for viscous products and piggable pipelines.
The PTFE/PEEK seal ensures high resistance to aggressive media or high temperatures. In addition, the ball provides a shearing effect during the switching process, which is avantageous for lumpy or fibrous products.